EDEN ATLANTIC
ABOVE GROUND
SWIMMING POOL
Founded in 1975 and located in (Lasalle) Montreal, Aqua Leader has always been a company totally committed to research and development in pursuit of the perfect pool.
In 1986, Aqua Leader became the world's number one manufacturer and inventor of synthetic resin above-ground pools. Aqua Leader is synonymous with superior quality at the right price.
Consumer's needs and expectations are the key drivers behind our creativity and efforts to reinforce Aqua Leader's exceptional product brand reputation.
EDEN BY AQUA LEADER POOLS
The Eden's natural cool colors and designer wall pattern have been selected to enrich and complement today's outdoor furnishing trends.
Better pools start with stronger foundations. With its perfect unity between the designer wall pattern and the structural components, the EDEN provides an attractive enhancement to your backyard. Now with an exculsive Aluminum wall, the Eden is the Leader in the Above Ground Pool Market
100% SALT COMPATIBLE! 
Frame Colour: GREY
Baked-on Texture-Kote finish on all rails and uprights
52 inch tall wall with Protectoloc wall coating for long-lasting protection against  scratching, corrosion UV rays
7 inch Top Ledge of extruded resin and unique styling, and 6 inch RESIN Uprights for attractive, full-strength upright support
Two piece resin ledge covers and foot covers provide precise fit, extra strength and a decorative finish
LIFE TIME Manufacturer's Prorated Warranty
Made in Québec, Canada
Round 12, 15, 18, 21, 24, 27
OVAL 12×24, 15×24, 15×30, 18×33
make your purchase easier
Above Ground POols Starting at $46.97*
Approved in Minutes.
No Obligation.
No Commitment To Buy.
*SUBJECT TO CREDIT APPROVAL. ACTUAL INTEREST RATE, PURCHASE AMOUNT THRESHOLD, PAYMENTS AND TERMS ARE SUBJECT TO CHANGE AND MAY VARYPAYMENT AND INTEREST RATE APPLY TO TERM ONLY. FOR INFORMATION PURPOSES ONLY. NOT A FINAL OFFER. Purchase amount $3632.00 Interest rate (variable) 9.49% Term 120 months open
Checkout what our customer says about us!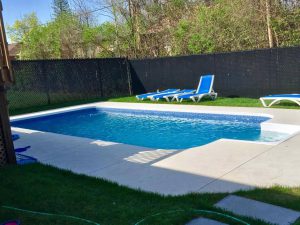 © 2019 Seychelles Piscines et Spas