PLUG AND PLAY SPAS
110v Spas Starting at $4999.99 0r $59/mth*
Due to a high demand for hot tubs this year supplies have been short.
We do have some spas already on order and are waiting for you.
A spa for you in 3 easy steps
PLUG AND PLAY spas have been designed to eliminate all the hassles associated with pre-delivery preparation. 
No need to shop around for an electrician, concrete or stone dust.
Our spas can be easily picked up by the customer or delivered quickly by our teams of delivery professionals.
It's as simple as Place, fill, and plug
Our spas are lightweight and easily transportable.
Compared to other types of spa in the industry, Plug and Play spas require no site preparation.
Simply place it on a well-leveled surface (lawn, wooden deck, entrance, etc.).
Our spas are freestanding and made of one solid piece (monocoque). This explains why you don't have any complicated preparation to do before installation.
make your purchase easier
SPAS Starting at $59*
Approved ON LINE in Minutes.
No Obligation.
No Commitment To Buy.
*SUBJECT TO CREDIT APPROVAL. ACTUAL INTEREST RATE, PURCHASE AMOUNT THRESHOLD, PAYMENTS AND TERMS ARE SUBJECT TO CHANGE AND MAY VARYPAYMENT AND INTEREST RATE APPLY TO TERM ONLY. FOR INFORMATION PURPOSES ONLY. NOT A FINAL OFFER. Purchase amount $4,500.00 Interest rate (variable) 9.49% Term 120 months open
SPAS STARTING AT $4999.99 0r $59/mth*
Checkout what our customer says about us!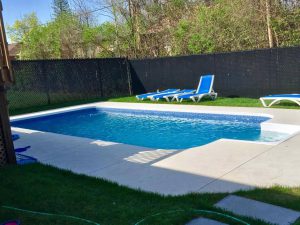 © 2019 Seychelles Piscines et Spas