VITA SWIM SPAS By MAAX
Authorized Dealer For Vita Swim Spa by Maax in Montreal
Due to a high demand for hot tubs this year supplies have been short.  
We do have some spas already on order and are waiting for you.  
Seychelles is proud to be the
Authorized dealer for
Vita Swim Spa by Maax in Montréal, Québec
For over 30 years, VITA Spa has been synonymous with quality, comfort, and innovation. Your new VITA Swim Spa has been created with an amazing array of features to provide you with "Vitality for Life".
 All VITA Swim Spas are built to "Appliance Grade" quality. This means the swim spa is designed to fully serviced and brought back to factory specifications right in your backyard. Add the steel structure and wrap it in the Northern Exposure Insulation System and you'll have a place of serenity and restoration that will last for many years to come.  
These new 14′ swim spas are equipped with dual jet stream modes allowing you to experience all the benefits of hydrotherapy while working on your resistance training and stretching. The jet propulsion system has a 30″ wide swim stream and offers a 50% faster and more powerful .
The swim spa jets use flowing streams of water to create a home environment ideal for fitness, relaxation, hydrotherapy and spending time with loved ones.swimming experience!
Swimming has long been known as the ultimate zero-impact exercise and is widely prescribed by physicians for their patients who want to get in shape or tone their body.  Your swim spa employs an impressive water propulsion system that works in concert with its open floor plan design.  The observation seats and well marked swim lanes provide the optimum swim training center for your entire family.
Toning and Sculpting
Your swim spa can be equipped with an aquatic exercise equipment package that features modern resistance band technology.  Attach the resistance bands to the connector rings onto the spa to perform a complete toning program.  Whether you are looking to tone, strength train or add muscle mass, your swim spa will maximize your results through efficient heat dissipation and the comfortable warm water environment.
Jet Propulsion System
The new Jet Propulsion System uses proprietary 'anti-turbulence' technology to boost and smooth the swim stream for the ultimate swimming and water exercise experience. Anti-turbulence technology creates a powerful, smooth, variable jet stream that is completely adjustable and designed to allow you to swim at your individual fitness level.
CONTACT US FOR AVAILIBILTIES AND PRICING
Due to a high demand for hot tubs this year supplies have been short.  We do have some spas already on order and are waiting for you.  
make your purchase easier
SPAS Starting at $38.80*
Approved ON LINE in Minutes.
No Obligation.
No Commitment To Buy.
*SUBJECT TO CREDIT APPROVAL. ACTUAL INTEREST RATE, PURCHASE AMOUNT THRESHOLD, PAYMENTS AND TERMS ARE SUBJECT TO CHANGE AND MAY VARYPAYMENT AND INTEREST RATE APPLY TO TERM ONLY. FOR INFORMATION PURPOSES ONLY. NOT A FINAL OFFER
Checkout what our customer says about us!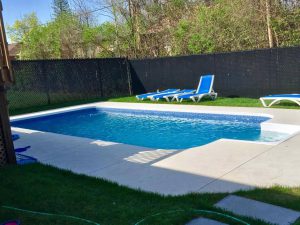 © 2019 Seychelles Piscines et Spas